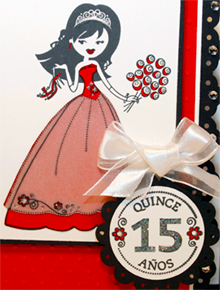 The Quinceañera is the celebration of a girl's fifteenth birthday in parts of Latin America and elsewhere in communities of people from Latin America. This birthday is celebrated differently from any other birthday, as it marks the transition from childhood to young womanhood.
As your daughter turns 15, she enters a new period in her life and is sure to enjoy celebrating this transition with her friends and family members. The Quinceañera is a memorable occasion and the first step in planning a great party is to select the perfect transportation method. Platinum Limousines has packages just for this commemorative occasion.
Make the planning of a Quinceañera Celebration a bonding experience for you and your daughter by leaving the driving to Platinum Limousines.
Your daughter is special and our limousine services by Platinum Limo of Charlotte, NC will make her Quinceañera Celebration Complete
Many Quinceañera celebrations are as elaborate as weddings and as such, the selection of the transportation is as important as that of a wedding. Platinum Limousines Lincoln Town Cars are a timeless statement of style that she's sure to remember. Add that extra touch by allowing Platinum Limousines the opportunity to join in her transition. Contact Us today.